Website of Rakshana the Photographer
About the project
Portfolio site of a charming girl, Russian photographer Svetlana Busheva, working in the unique "Dying" style.
Goal
Tell the World about the new photographer and show the uniqueness of her style.
Milestones
Come up with a concept that will emphasize the unique style of the author.
Draw a logo.
Develop a website.
Give advice on the promotion and further development of the project.
Concept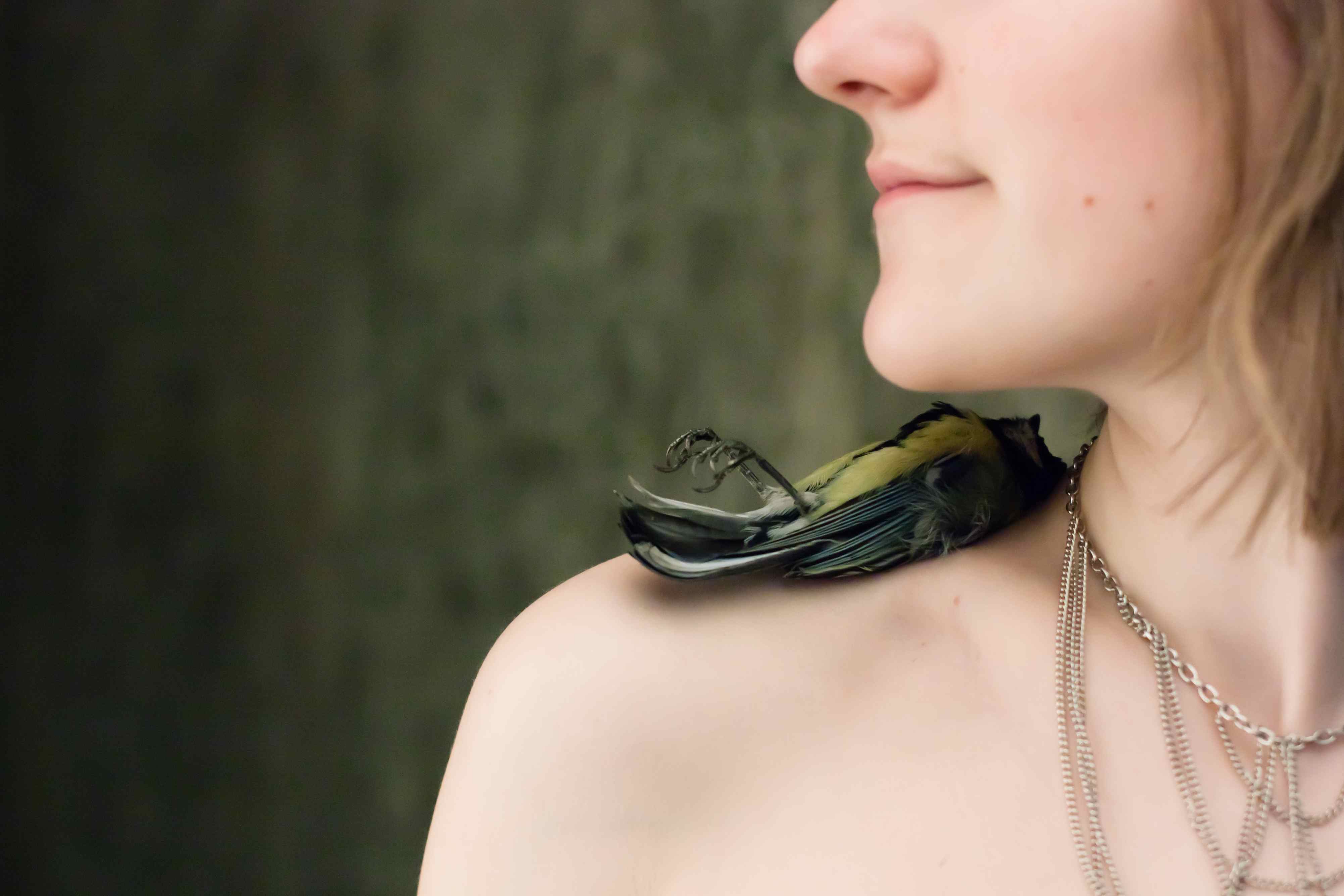 The competition among photographers is huge. Moreover, many young people who bought an expensive DSLR camera and took a couple of hundred shots begin to consider themselves professional photographers and shoot for free on Time for Print (TFP) conditions, which bring down an already crowded market and form a dismissive attitude towards a person with a camera as a whole.
Indeed, what to do in such a situation when the competition is huge, how to motivate a potential client? You need something to stand out among the rest. We found such a difference in the photographs of the author themselves, having come up with a name to this new style - "Dying".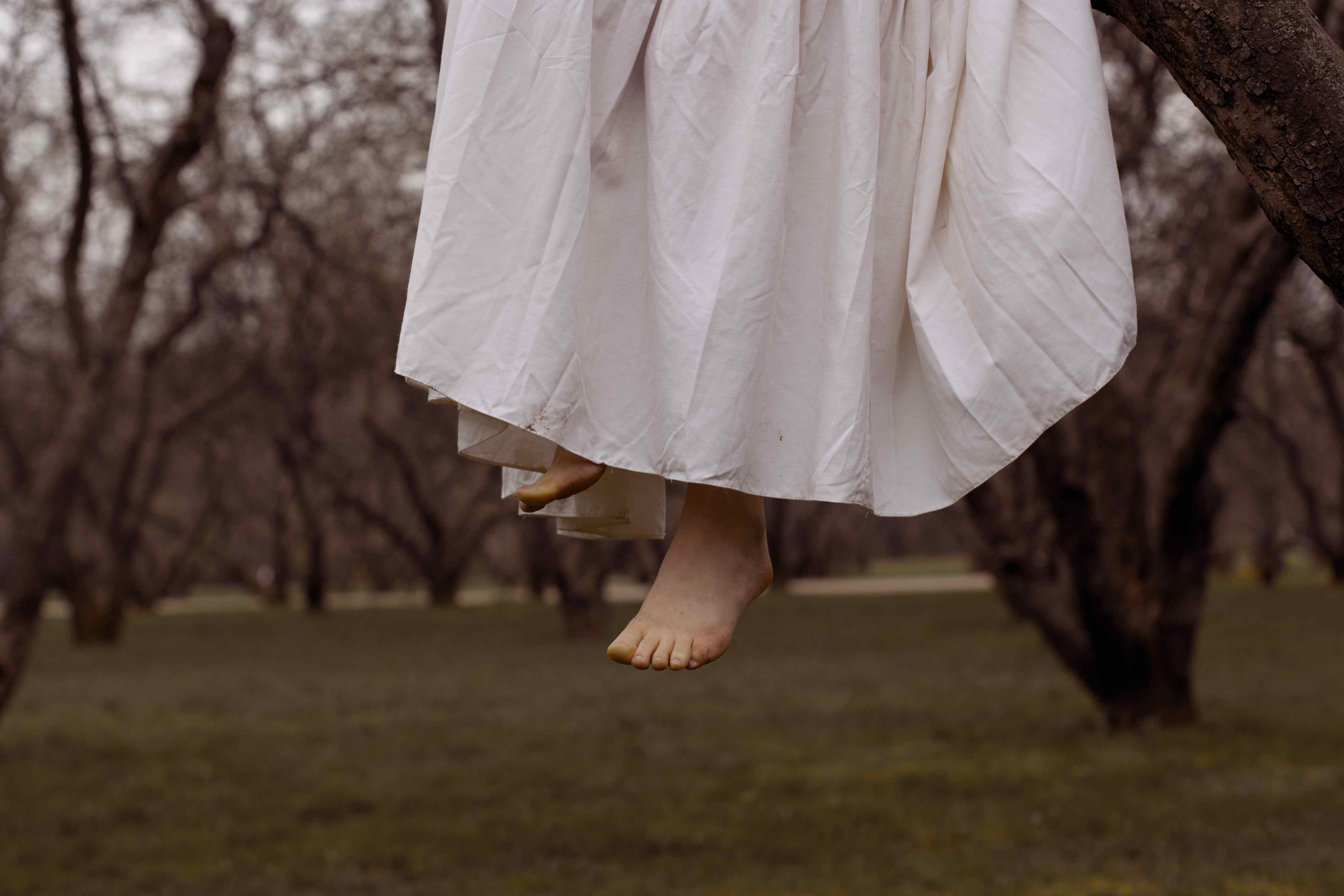 The "Dying" style is a glorification of depression, extinction, and death. This is not Gothic, or black grotesque art house darkness, and not hysteria in the Emo style. In life Rakshana is a very cheerful and sweet girl. Dying—her source of inspiration, the depiction of life in its natural course, and at the same time an opportunity to look over the edge in youth years.
Such an experience is not suitable for everyone, but for those who are ready to receive it.
Logotype

The logo is part of the identity, style of the photographer. Its most important element is a business card. Few photographers have their own logo. Rakshana already had an idea on this subject, how she wants to see own logo.
The logo is implemented in its classic sense. This is a stylized Devanagari (Sanskrit alphabet) writing of the customer's nickname.
Also, based on the logo, a favicon for the website was made in the form of a stylized letter "R".
Website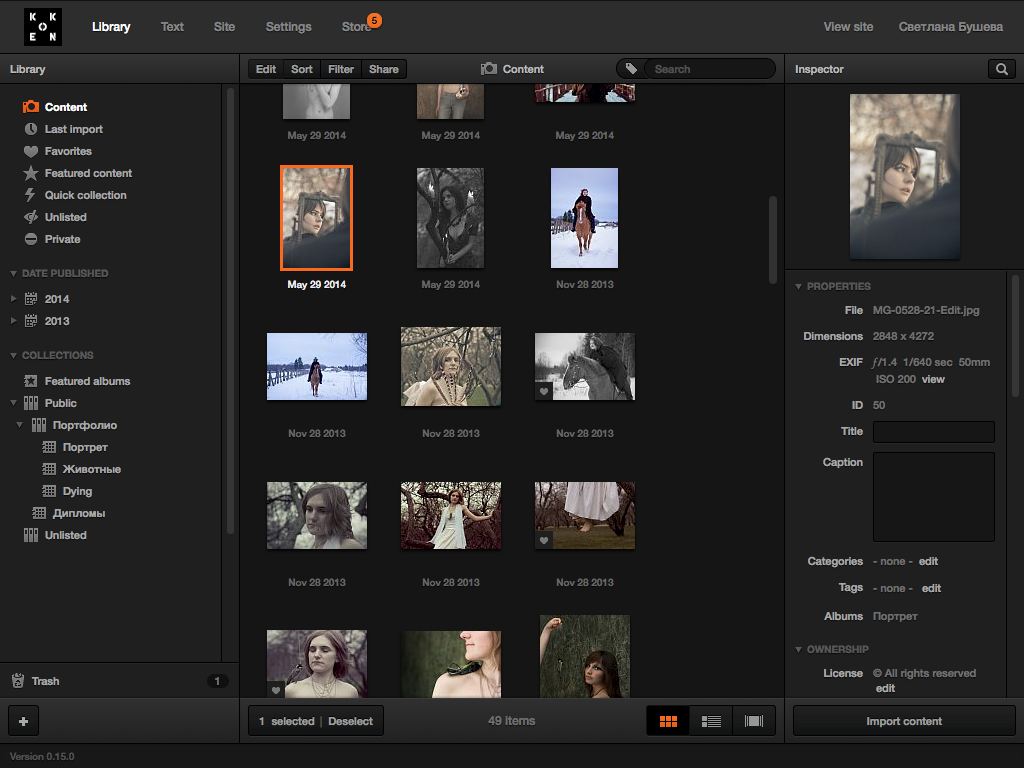 The purpose of the site at this stage—to tell the World about Rakshana the Photographer and get feedback:
quickly;
under conditions of highly limited budget.
In connection with these conditions website design is minimalistic, simple and clear. It is based on one of standard themes, adopted to the dark tones in accordance with the main style of the photographer.
The website consists of six main sections: "Home", "Portfolio", "Diplomas", "Services and Prices", "About Me", "Contacts".
Home page contains a slideshow element featuring selected portfolio photos.
"Portfolio" consists of three sections: "Dying", "Portrait" and "Animals". These are three large areas in which Rakshana specializes.
The "Diplomas" section is intended to strengthen the reputation and inspire confidence in a potential customer. Indeed, for many it is not enough to evaluate the level of photographs on their own, they need additional confirmation of knowledge and skills.
"Services and Prices" briefly and specifically describe the photographer's offer.
And two standard sections on any personal website—"About Me" and "Contacts".
The site engine—Koken Website Publishing System—a modern and very powerful CMS, created specifically for photographers and providing a familiar interface and workflow similar to Adobe Lightroom software.
Hosting—a virtual private server (VPS) with secured installation of Linux Ubuntu Server, an NGINX web server and a PHP-FPM interpreter.
Further advices
The first and only issue of the initial stage—to bring targeted visitors to the website who will order the photography service. It is proposed to use the methods of SMM (promotion through social networks), SEO (search engine optimisation) and "word of mouth". The latter method is often used in virtually all areas of business activity in Russia and abroad, while it is free and leads the most loyal customers.
For good website indexing in search engines (Organic SEO) it is necessary to create unique and frequently updated content. A good way to fulfill this condition may be blogging, or regularly feature articles. It should be remembered that attracting visitors to the website is not a goal in itself. Visitors who will later become customers could be attracted only by providing high-quality and interesting content that evokes trust and respect for the author. Paid articles from the exchanges will not work here.
And, of course, regularly publish new photos from fresh photo shoots, choosing the most interesting of them.
Team
Logo design and website development
Mikhail Emelchenkov